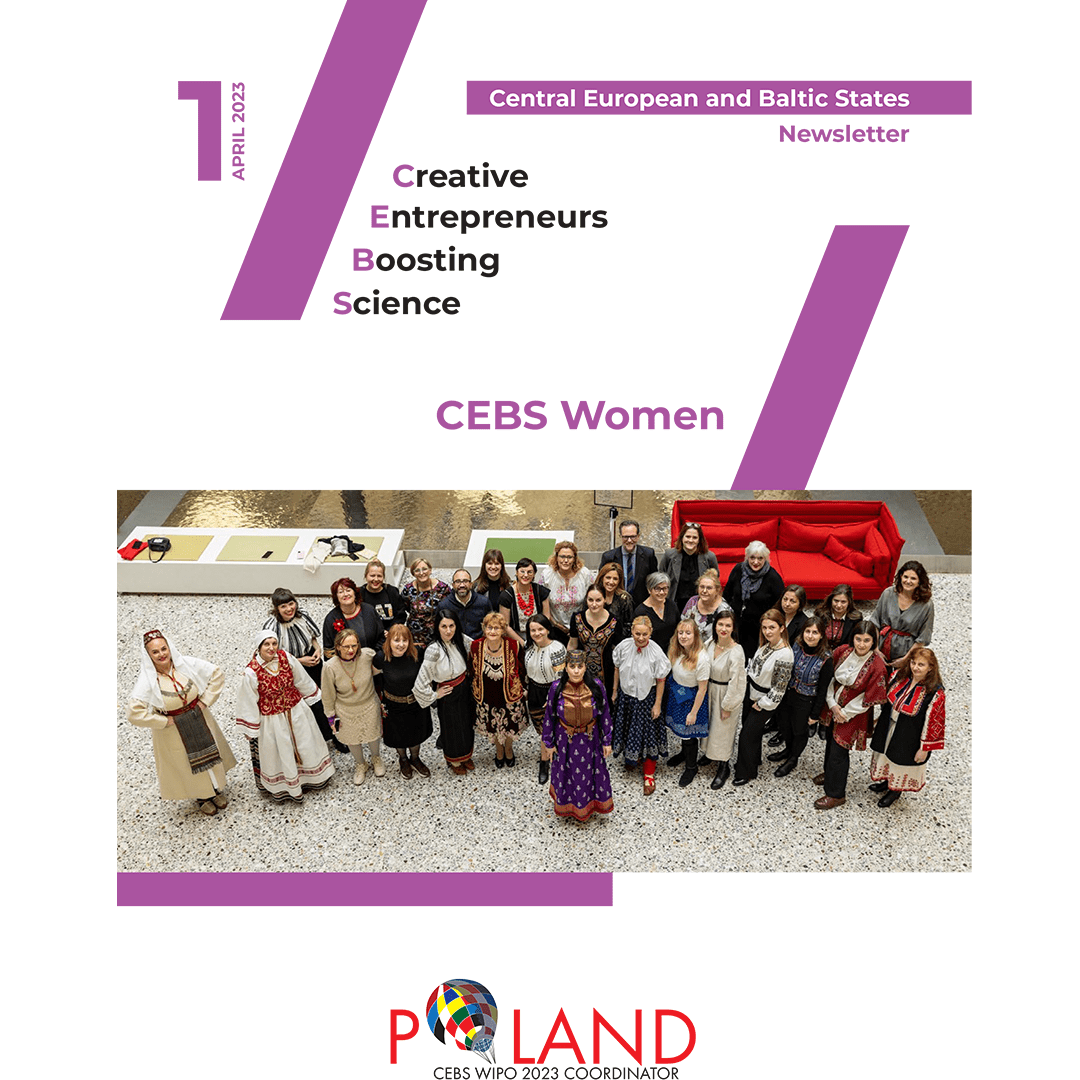 This year's World Intellectual Property Day to be celebrated on 26 April is dedicated to the women's role in acceleration of innovation and creativity.
In order to emphasize the women's importance for innovative activities, in the month of the World Intellectual Property Day celebration, the UN Permanent Mission of the Republic of Poland proudly announced the first number of the new Newsletter "CEBS Women – Creative Entrepreneurs Boosting Science". Poland is the coordinator of the CEBS Group (Central European and Baltic States) in the World Intellectual Property Organization (WIPO) for 2023.
The Newsletter will serve to present projects and programs undertaken by the 19 member countries of the CEBS Group that aim to promote women innovators, scientists and entrepreneurs. The first number of the Newsletter provides an overview of statistical data on the representation of women in the CEBS region, while in the sections dedicated to individual countries, an insight into the current most important events in individual member states that promote entrepreneurship and innovative activities of women can be obtained.
Serbia introduced the winner of the WIPO IP Enterprise Medal 2022 – an award for entrepreneurs who successfully applied intellectual property in their business. Association of Business Women in Serbia in cooperation with the Intellectual Property Office of the Republic of Serbia, and under the patronage of the World Intellectual Property Organization (WIPO), presented this award to the company "EKO TIM" LLC, Loznica, whose owner and director is Ljiljana Matković.
See the CEBS newsletter at the following link.