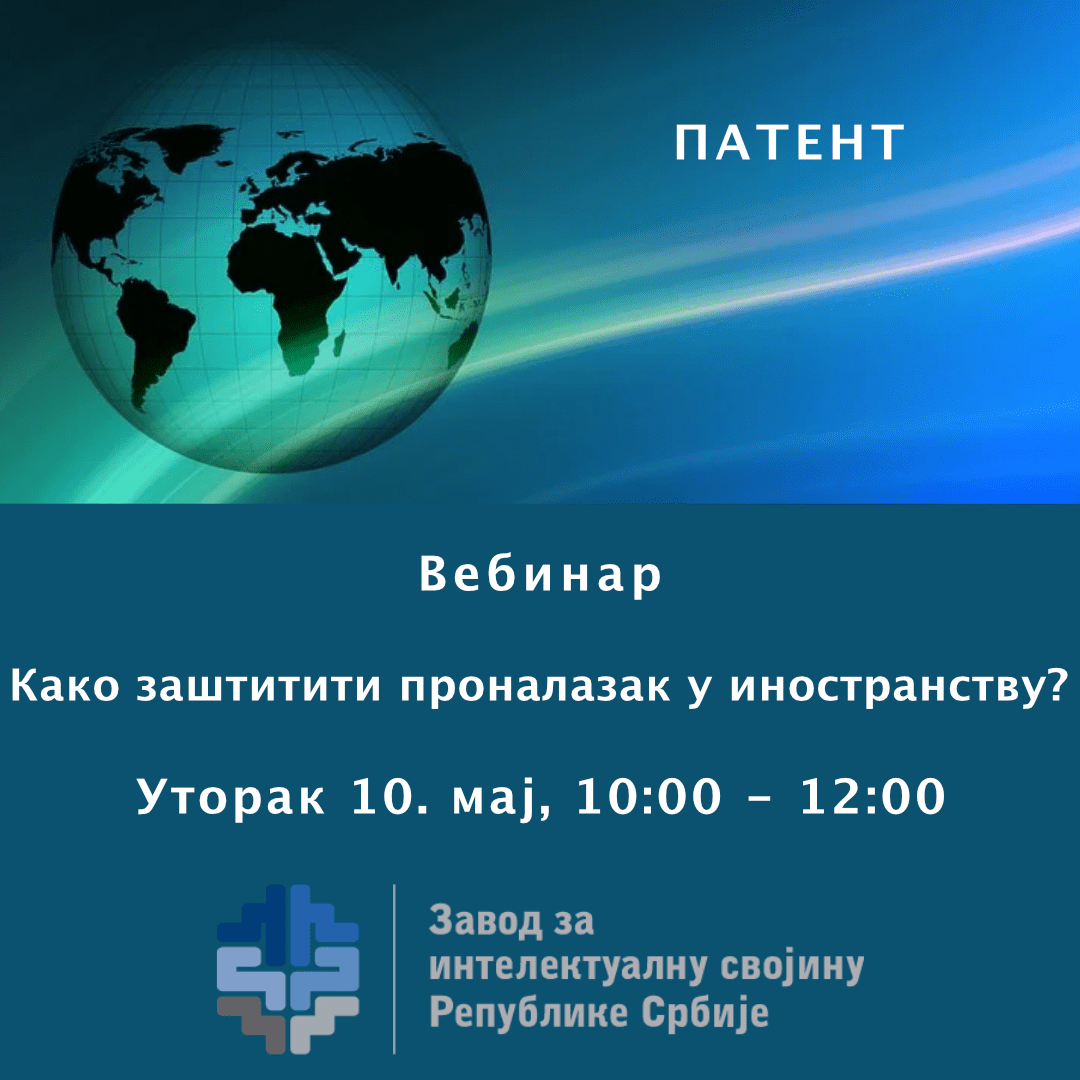 The Intellectual Property Office, on Tuesday, May 10, 2022, with the beginning at 10.00 a.m. organizes webinar with the topic of the international protection of inventions.
The aim of the webinar is to provide the basic information about the possible manners of patent protection outside the borders of the Republic of Serbia. In the course of the webinar, the participants shall be in a position to get acquainted with the details, advantages and shortcomings of various routes that make it possible to realize protection, as well as strategies of filing applications abroad.
The participants at the webinar shall have the possibility to get to know more about the following subjects:
Priority right
Filing national application abroad
International patent application – PCT application (filing application, international phase, international search report, written opinion, entering the national phase),
European patent (filing European application, phases of the procedure, entry into national registers, Euro –PCT),
News about the unitary patents.
Please, see the agenda of the event, and here you can access to the registration for the participation at the event. After the registration, at the address of the electronic mail, stated in the registration form, you will get the link for the participation in the webinar by Zoom Meeting Platform a few days before the date of the holding of the Webinar.
.