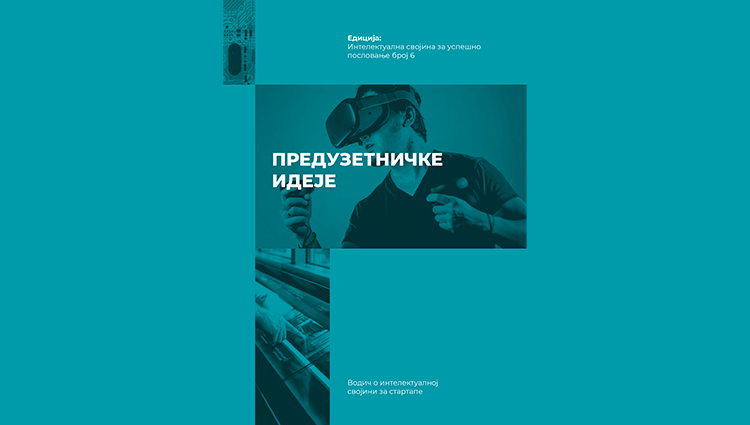 Have a look at the new publication issued as a guide of a kind about how startups can use the system of intellectual property protection in order to preserve the competitiveness and understand the risks that can occur as a consequence of neglecting its importance in doing business.
If you started to develop innovations and you wish to realize them in business surrounding, it is necessary to include in doing business also the strategy of intellectual property protection in order to protect the final expression of your idea and thus prevent its unauthorized use. Through the intellectual property rights you acquire recognizable identity but also means for the attraction of investments and better positioning during negotiations to sell the business subject.
In the framework of the cooperation plan of the Intellectual Property Office and the World Intellectual Property Organization (WIPO), a WIPO publication has been translated "Enterprising Ideas: A Guide to Intellectual Property for Startups", which has been adjusted to the system and procedures of IPR protection in the Republic of Serbia with the examples of using intellectual property rights in doing business by five domestic business subjects.
The guide was created in cooperation and with the support of the Swiss Federal Institute for Intellectual Property and the Science Technology Park Belgrade through the project "Technopark Serbia 2 – Encouraging exports through the development of technological parks".
See the publication here.