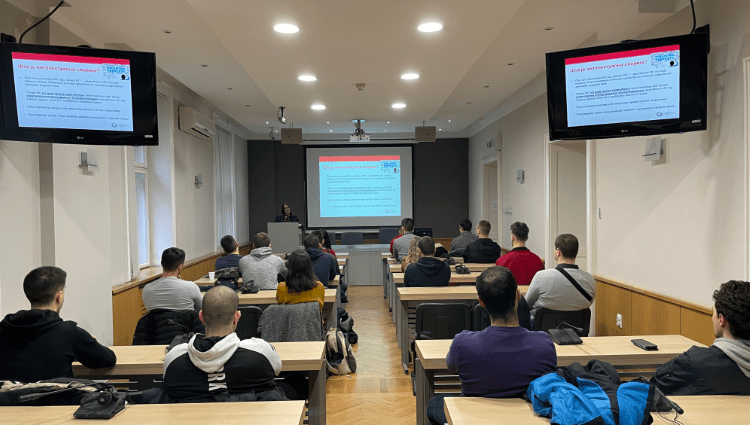 On Thursday, December 8, 2022, the Intellectual Property Office was visited by the students of the final year of the master studies from the Faculty of Mechanical Engineering of Belgrade University in the framework of the subject "Technical regulations and standards".
In the course of this study visit, apart form getting acquainted with the scope of the IPO activities, conditions and procedures for the protection of various IP rights, the students had the opportunity to find out more about the examination of patent documentation in the Espacenet data base.
At the end, they had the opportunity to see the permanent exhibition in the hall of the Office "Famous Serbian Inventors" and to hear more about their life and work.