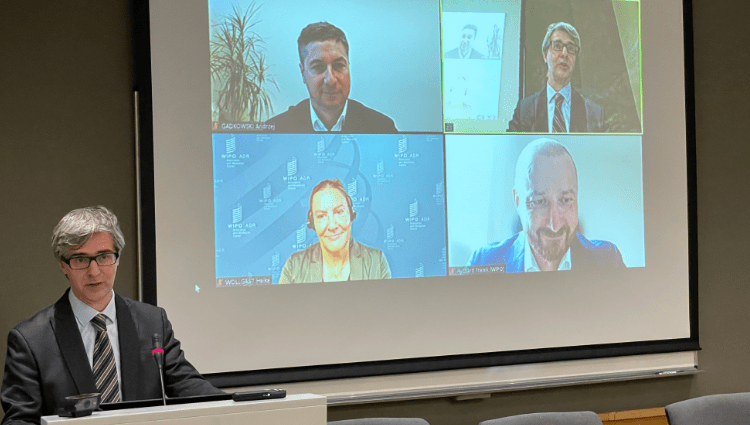 In joint organization of the World Intellectual Property Organization (WIPO) and the Intellectual Property Office (IPO) of the Republic of Serbia, WIPO IP Mediation Workshop for IP mediators and judges–mediators took place on 4 November 2022 in the IPO premises in Belgrade.
The workshop was opened by Ms Heike Wollgast, Head of the IP Disputes Section of the WIPO Center for Arbitration and Mediation (WIPO ADR Center), Mr Vladimir Marić, Director of the IPO, and Mr Mladen Vukmir, well-known mediator and trainer with years of experience. In their opening presentations, speakers emphasized the importance of mediation as a way to resolve intellectual property disputes amicably in a faster and cheaper way, that can help parties to reach mutually satisfactory agreement and continue their cooperation. The increase of the number of requests for peaceful settlement of IP disputes in various IP areas was also highlighted, both worldwide and before the WIPO ADR Center, the globally leading Center in the field.
In interaction with the participants, Mr Mladen Vukmir held the workshop showing different approaches in conducting mediation, practical situations and problems that could be faced, and explaining possible ways to solve them.