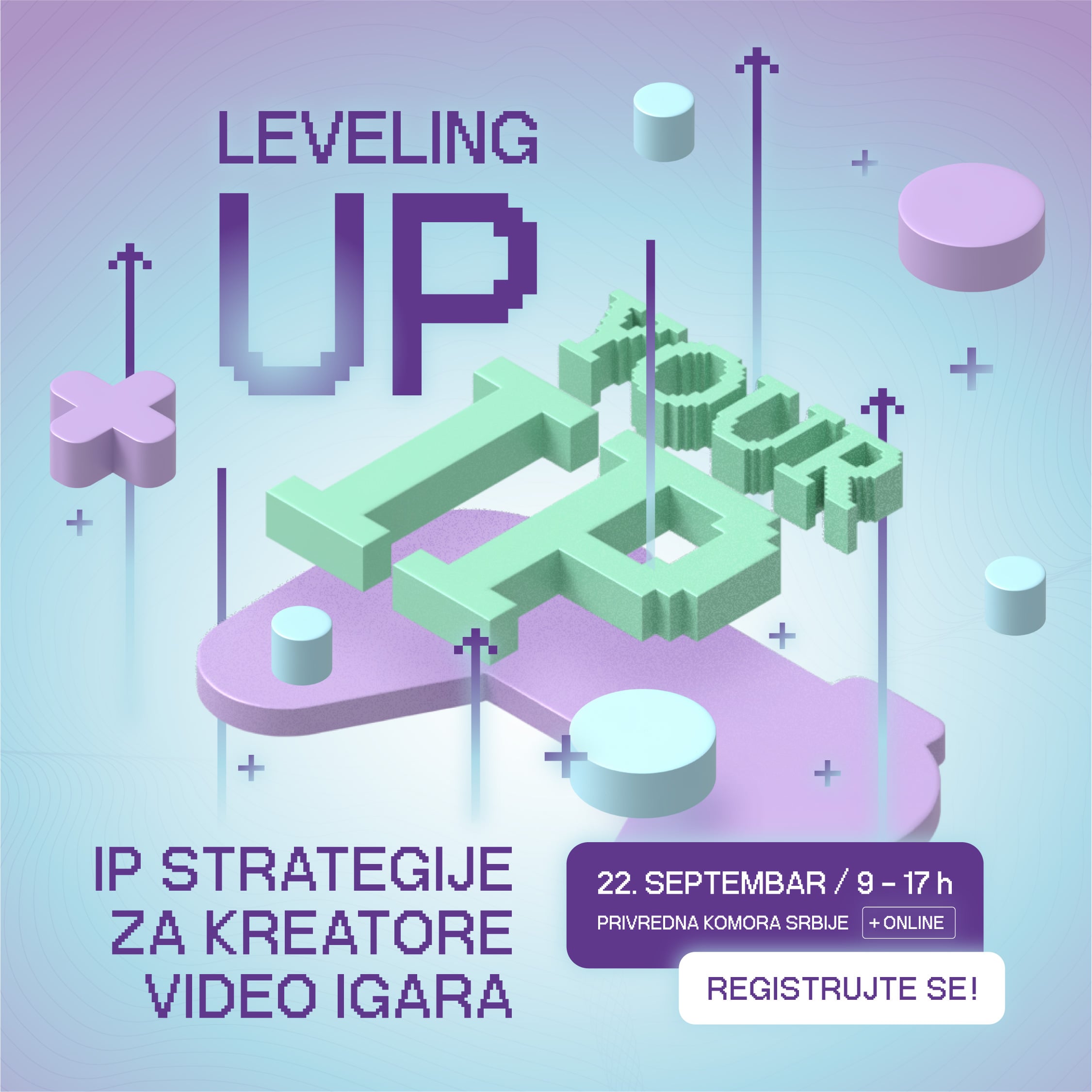 What are the most successful intellectual property protection strategies for video game development?
Learn more about all protection options and how strategic management of intellectual property rights can contribute to the success and increase of your company's value, at a one-day international seminar organized by the World Intellectual Property Organization (WIPO), in collaboration with The Intellectual Property Office of the Republic of Serbia, Serbian Games Association (SGA), Chamber of Commerce and Industry of Serbia and the supercluster Creative Tech Serbia.
Managing all the specific elements in video games is a real challenge when it comes to intellectual property protection. Intellectual property rights are essential in the development, financing and distribution of video games and apply to both the tools used in game development and the content included in the game. With current technological advances, games can be as diverse as the imagination of their creators, and include audio-visual content, realistic graphics, voice synchronization, use of motion capture technology, original scripts, trademarks and other original works.
The value of the video game market in the world reached almost 200 billion USD in 2021, and for this rapidly growing branch of the industry, it is predicted that the value in 2026 will be around 330 billion USD and that the number of gamers will soon reach three billion, which indicates that video games represent a very important field for social interaction.
Take advantage of the unique opportunity and register to participate in the international seminar Leveling UP your IP: Strategies for Videogame Developers, which will be held on Thursday, September 22, 2022, in the conference hall of the Chamber of Commerce and Industry of Serbia (Resavska 13-15, Belgrade), starting at 9 AM and online, through Zoom platform.
The lecturers at the seminar will be eminent world and domestic experts from the video game industry as well as experts from the field of intellectual property. Among them are representatives of SGA, the European Game Developers Federation (EGDF), the domestic company Mad Head Games, the leading law office in the region Karanović&Partners and other participants from abroad. The entire event will be conducted in English, and/or with simultaneous translation.
Interested participants can watch the seminar at the Chamber of Commerce and Industry of Serbia.
You can register for on-site presence at the event on this link.
All participants who cannot follow the seminar at the Chamber of Commerce and Industry of Serbia can register to follow the event online.
Link to register to follow the event through the Zoom platform.
You can see the programme of an event here.