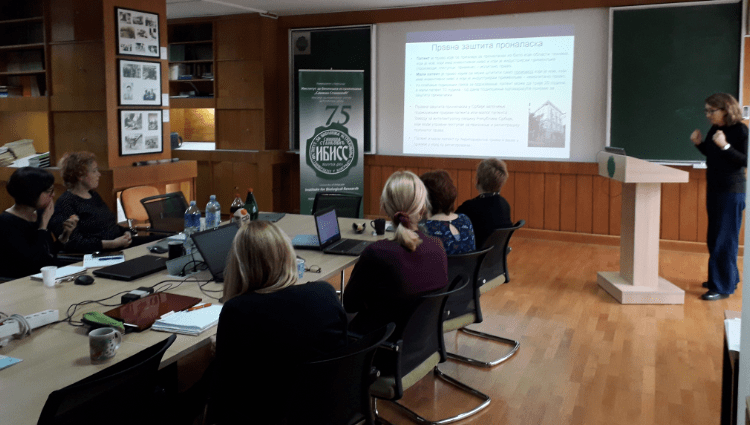 In the premises of the Institute for Biological Research "Sinisa Stankovic"  in Belgrade, on November 22, 2022, experts from the Office held a seminar under s title "Protection of inventions by patent and patent documentation search". The heads of the national and international projects and the collaborators of the Institute were shown presentations about the basis of the patent system, including topics: what can be protected by a patent, what are the conditions that the invention should fulfil and how should patent application be composed is order to grant a patent, manners of protection of the invention and database of patent documents.
In the framework of the seminar, a workshop has been held about the basis of using the Espacenet database with practical examples and exercises.
Exceptionally active attitude of the participants enabled for certain topics to be discussed in more detail, such as: inventive level of the invention, protection for the gene, industrial applicability of the gene, depositing of the biological material for the patent grant and numerous other subjects.