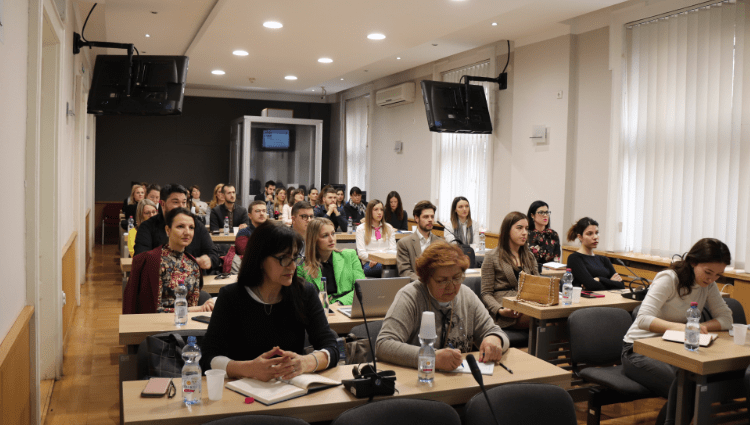 On Tuesday, March 7, 2023, in the premises of the IPO a public seminar lasting for one day was held on the topic of the protection of trademarks and indications of geographical origin.
The experts from the Intellectual Property Office presented the conditions and procedure for the protection of a sign by a trademark, necessary elements in the trademark application, as well as the examples from practice in connection with the examination of conditions for protection of sign by a trademark with regard to goods and services for which protection is sought. The manner of electronic filing of application for the protection of sign by a trademark through the platform e-Application was also presented.
In the second part of the seminar with regard to the protection of trademark, the institute of opposition introduced by the Trademark Law from 2020 was presented, as well as the examples of practice from the Office according to the filed opposition, three years after the introduction of this institute.
At the end of the seminar the competence of the Office was presented along with the procedure held by the IPO according to the requests for the grant of the indications of geographical origin, as well as the importance of this form of protection for the local – economic development. According to the examinations held at the world level, the value of the products with the geographical indications –GIs, is considerably higher than the value of similar products, request is higher, and the region from which it originates has increased tourist potential which enables the local population to obtain income also indirectly from these products or services.
The Seminar was attended also by numerous representatives of advocate offices and representatives for intellectual property rights, as well as participants from industry. At the end, discussion was held with the questions of the participants.