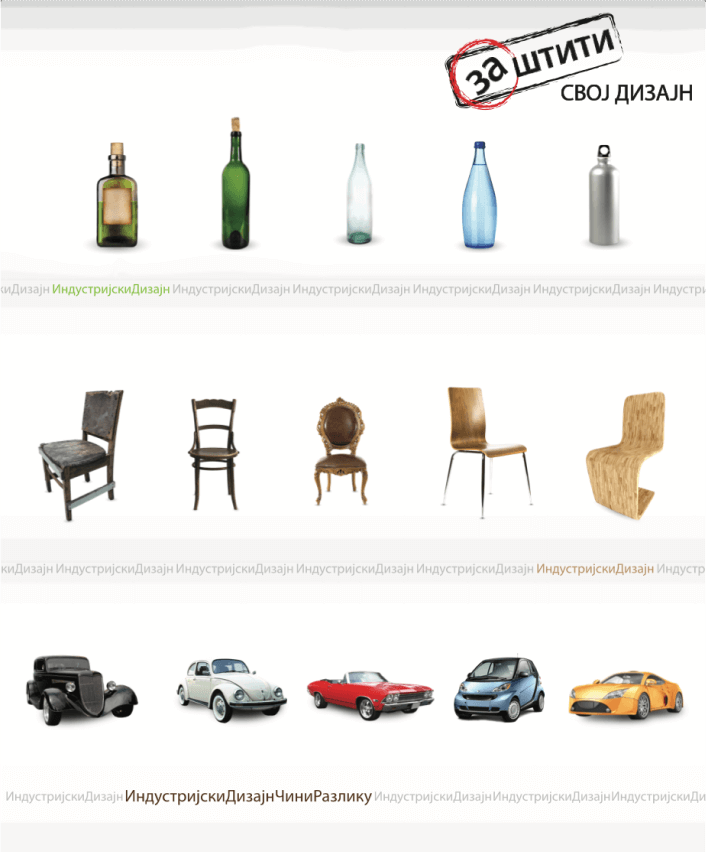 Today, we celebrate the World Industrial Design Day. Appealing design not only gives special stylish impression, but also helps the product to be conspicuous on the market.
Industrial design protects new external appearance of some three-dimensional or two-dimensional product or its part, which can be defined by lines, contours, colors, shape, texture or material.
Did you know that the European companies which protect their industrial design by the intellectual property rights system protection have, on average, 30% higher income per employee than the companies that do not protect their design?
Without the protected industrial design (external image of the product), others can copy your product, so get information about the possibilities of protection before releasing the product on the market, because novelty is one of the conditions for the protection of industrial design.
Get to know more about the protection of industrial design at the following link.
Have a look at the video below on how industrial design as an intellectual property right is used by some Serbian companies in their doing business successfully.