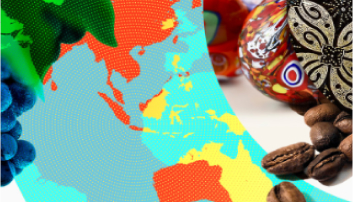 World Symposium about Indications of Geographical Origin is held on-line from 6-8 September, 2021 with the participation of 27 experts from the whole world. The Symposium represents a forum for the exchange of ideas and opinions about issues concerning utilization and protection of the products and services with the protected indications of geographical origin. More about importance of the indications of geographical origin protection you can read in the text of Mr. Vladimir Maric, Director of the Intellectual Property Office – HERE.
The participants shall have the opportunity, through discussions of experts, to find out more information about the latest events in this field. In the course of the Symposium, virtual exhibition shall be held dealing with the indications of geographical origin from the WIPO member states, representing also three indications of geographical origin from Serbia: "Home made paprika specialty from the town of Leskovac", "Fresh and pickled cabbage from the village of Futog", "Lime honey from the mountain of Fruska Gora". The events are organized under the auspices of the World Intellectual Property Organization – WIPO.
This Symposium takes place biannually and gathers the representatives of the national offices, manufacturers of products with the protected GI and experts form the field of GI protection. In order to follow up the on-line Symposium this year, you can register by application on the WIPO internet page, where also Symposium Agenda can be found.