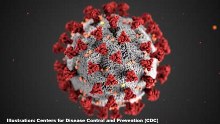 Involving inventors and researchers in science to fight against the pandemics COVID-19 led to the creation of new inventions, which can be used for the suppression of this corona virus but also other damaging consequences caused by corona virus in health and economy, in our country as well as in other countries stroke by the pandemics.
As well as for the inventions in other fields, for the eventual later commercialization of inventions in this, now very important issue, it is desirable to secure also some of the intellectual property rights. It is of crucial importance to think about patent protection on time and not discover the invention before the filing of the patent application.
Something more about this and how to obtain patent documents dealing with this disease you can read in PDF document here.