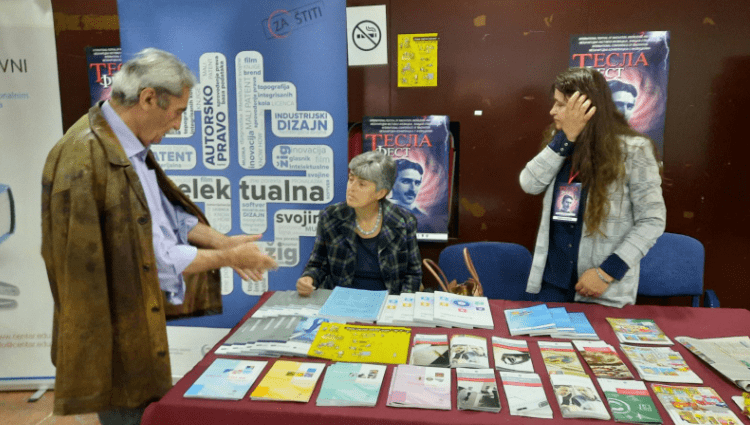 On the second day of the 36th International Festival of Innovations, Knowledge and Creativity – Tesla Fest, in the organization of the Association of Inventors of Vojvodina, in the Sports and Business Center Vojvodina in Novi Sad, a Conference on Innovations was held.
In the course of the Conference, the representative of the Intellectual Property Office of the Republic of Serbia presented the news in the field of the protection of inventions, and the exhibitors and other speakers discussed trends in the domain of patent protection, the implementation of certain inventions in industry and the necessary steps for the commercialization of products.
In the course of the day, the representatives of the Office gave consultations to exhibitors and visitors at this manifestation.